Looking for some cute outfit ideas for 2019? Check out our selection of stylish outfits that will turn heads this season. Our team has put together 15 perfect outfits that you can own like a boss! Stunning casual women's outfits 2019
1 Cute Newage Chic Dress
2 Modern and Comfortable Sweater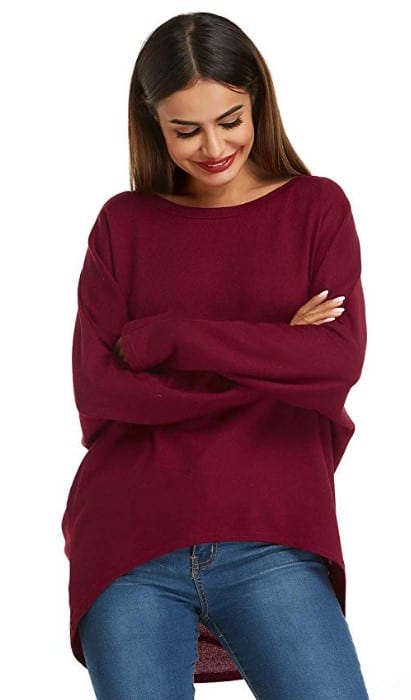 Similar Look: Zanzea
Price: $14.59
SHOP NOW
Women's batwing long sleeve off the shoulder sweater that's not only comfortable but at the same time stylish and modern. Stay warm on your coffee dates while looking cute in this outfit!

Accessories to match

Denim Jeans

3 Summer V-Neck Short Rompers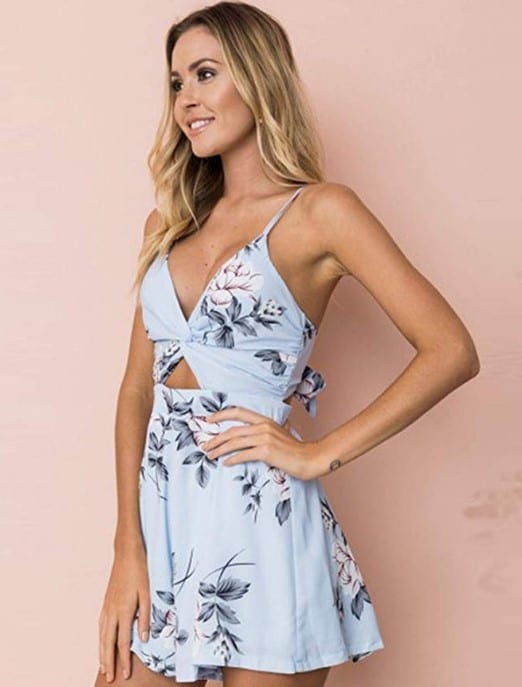 Similar Look: Murimia
Price: $18.99
SHOP NOW
Say goodbye to your summer outfits by jumping into this lightweight floral romper (jumpsuit). Perfect for those summer outings and nights on the town. This is one jumpsuit that will get the girlfriends looking at you with envy.

Accessories to match

Women's Gladiator Sandal

4 Cute Cardigan Outfit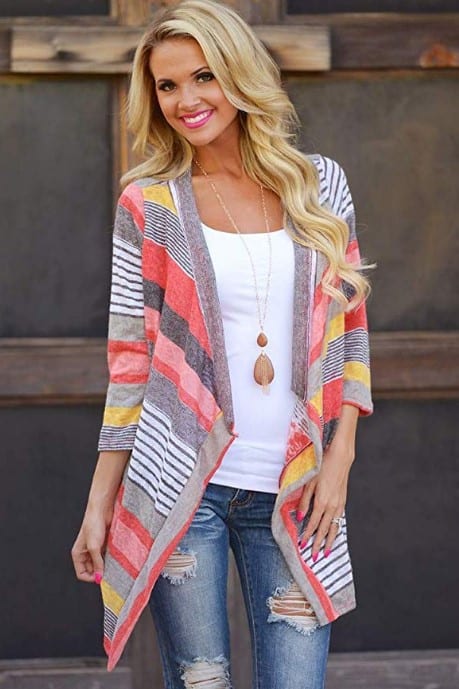 Similar Look: AMiERY
Price: $19.99
SHOP NOW
Soft comfy and lightweight, this cardigan will make you feel all cozy inside. Featuring a 3/4 sleeve and pair's perfectly with a pair of skinny jeans and a white singlet. This is one of the top cute outfit ideas we have.
Accessories to match
5 Cute Pineapple Tank Top
Similar Look: Nlife
Price: $11.99
SHOP NOW
A cute outfit idea to show off your playful side, with the gold trim this outfit doesn't just look fun it also looks glamorous. Coupled with some high cut denim shorts you will have all the boys looking.
Accessories to match
6 Casual Mini Dress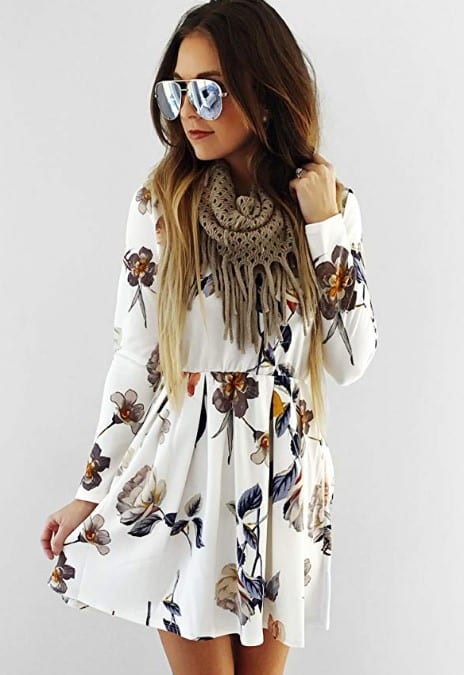 Similar Look: Angashion
Price: $20.99
SHOP NOW
A casual long sleeve mini length dress that's elegant and perfect for catching up with friends during the weekend. Accessorise this dress with a knitted scarf and some mirrored sunglasses for the complete look.
Accessories to match
7 Short Sleeve Jumpsuit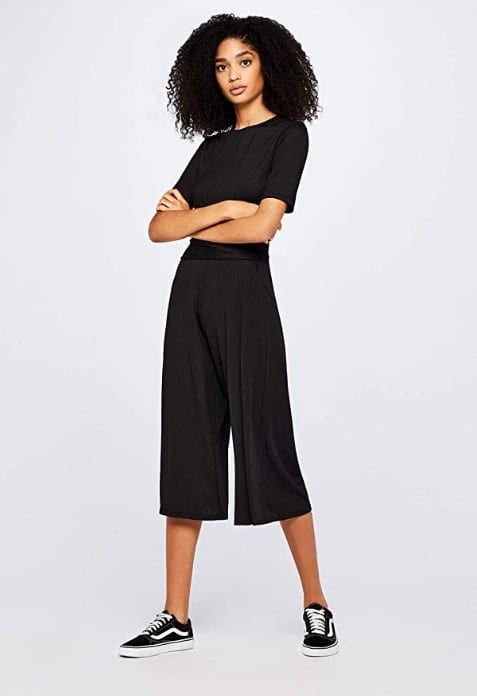 Similar Look: find
Price: $30.00
SHOP NOW
Jump into this cute jumpsuit and let yourself go. A comfortable European design with a waist tie. This will look perfect with a pair of skate shoes or your finest high heels. This is one of the nicest jumpsuits we have come across this year.
Accessories to match
---
Remember To Comment Your Favourite Cute Outfit Ideas
---
8 Plaid High Waist Mini Skirt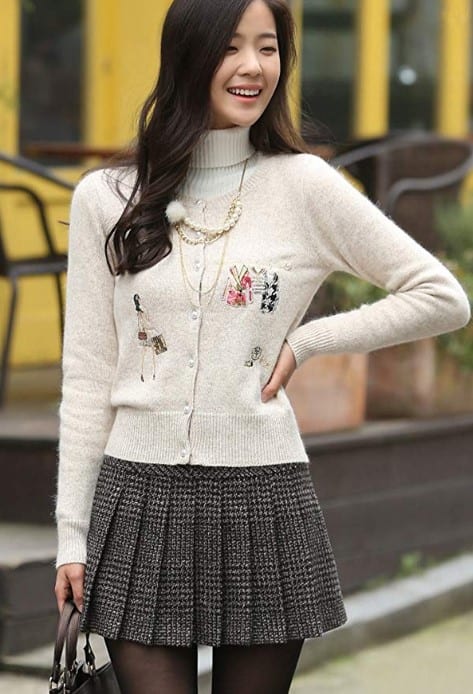 Similar Look: chouyatou
Price: $19.99
SHOP NOW
Does it get much cuter than this… Rock this casual high waist pleated mini skirt in any situation. Perfect for those afternoon lunches or warmer nights out. Matched with a pair of black stockings and a button up cardigan for the complete look.
Accessories to match
9 Cashmere Jennie Liu Sweater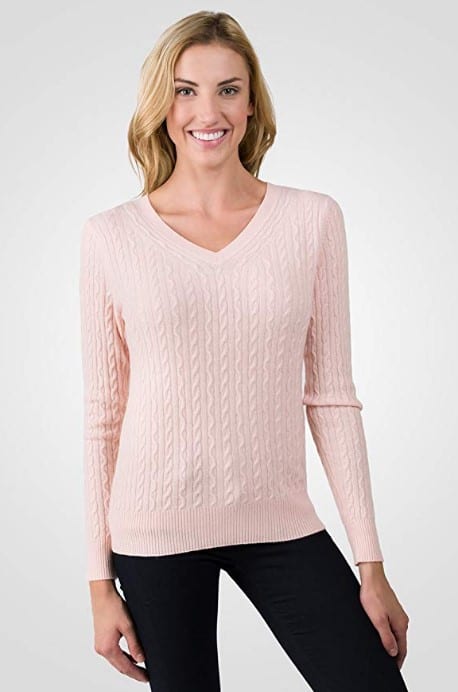 Similar Look: Jennie Liu
Price: $138.00
SHOP NOW
An ultra soft elegant V neck made with 100% genuine cashmere. Show your class with this Jennie Liu sweater that can be worn in any setting. This is one of the highest quality sweaters that you can add to your casual women's outfits 2019 collection.
Accessories to match
10 Yoga Boho Pants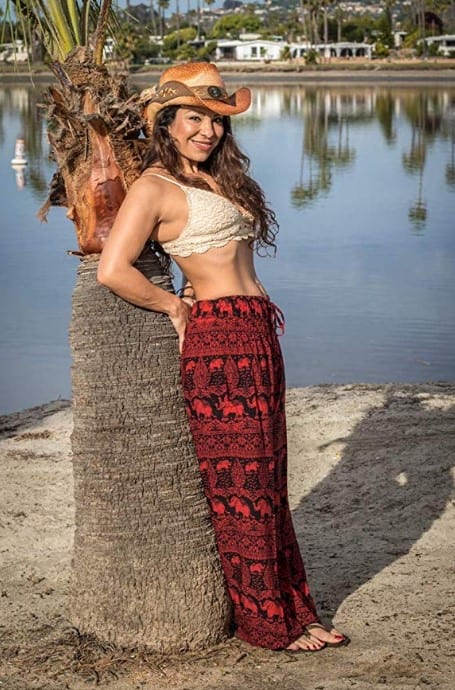 Similar Look: PIYOGA
Price: $46.00
SHOP NOW
Made with love from the tropics, these women's yoga pants are the definition of comfy! Made from a lightweight, fast drying wood pulp material they are simply irresistible. 10% of every purchase goes towards the sea turtle conservation efforts in Bali.
Accessories to match
---
Find More Inspiring Cute Outfit Ideas Below
---
11 Cute Women's Leather Jacket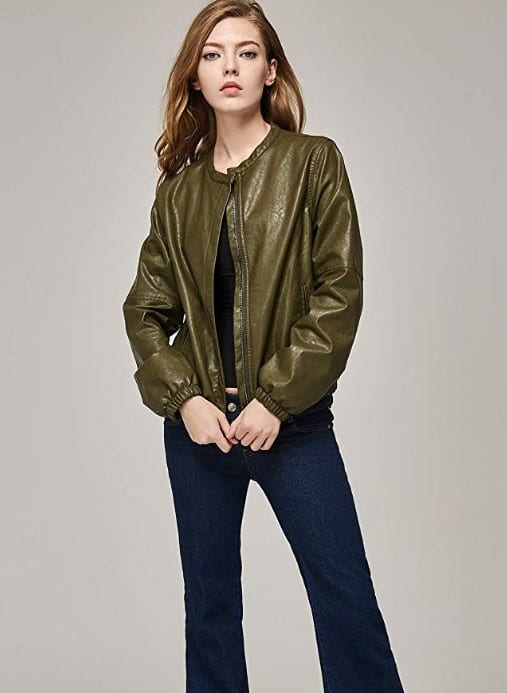 Similar Look: Escalier
Price: $35.99
SHOP NOW
A newage women's leather jacket that breaks away from the contemporary leather jacket style. With dual pockets and a zip up front this jacket is the perfect choice for spring and early winter. A strong contender for the cute outfit ideas 2019
Accessories to match
12 Women's Winter Jacket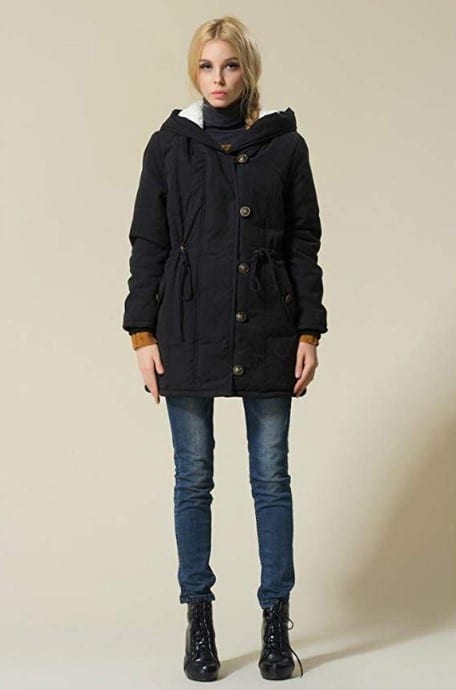 Similar Look: Eleter
Price: $48.99
SHOP NOW
The perfect winter companion for watching Sunday sports, this winter jacket has a lamb wool lined hood with a waist drawstring design for a slim appearance. Stay warm and health this winter with the winter jacket.
Accessories to match
13 Classic Women's V-Neck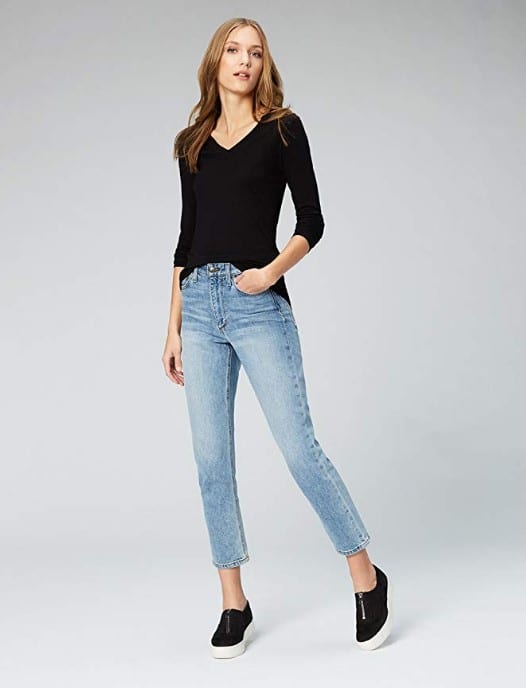 Similar Look: Daily Ritual
Price: $16.15
SHOP NOW
A classic long sleeve knitted blouse that's simple and sexy. Perfect for those days when you don't feel like making a fashion statement and just want to blend in while still looking fabulous. This one is a favorite amongst the team.
Accessories to match
14 Polka Dot Vintage Skirt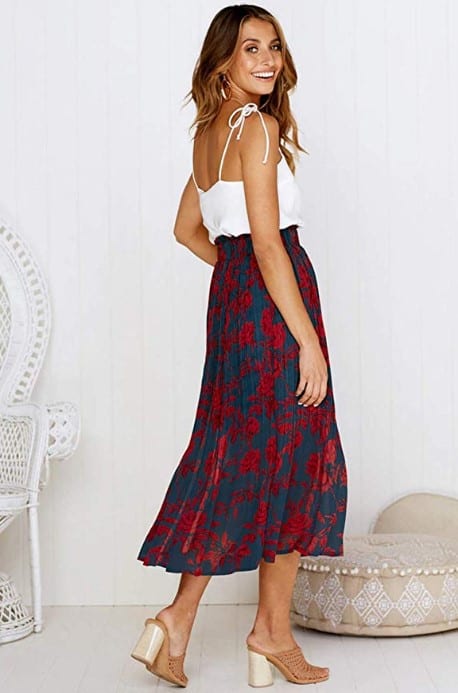 Similar Look: PRETTYGARDEN
Price: $18.99
SHOP NOW
A simple but elegant feminine vintage skirt that will show off your maturity and a sign of respect while looking stunning. Perfect for summer days and racing carnivals. Features an elastic waistband and see proof material.
Accessories to match
15 Wide Leg Palazzo Pants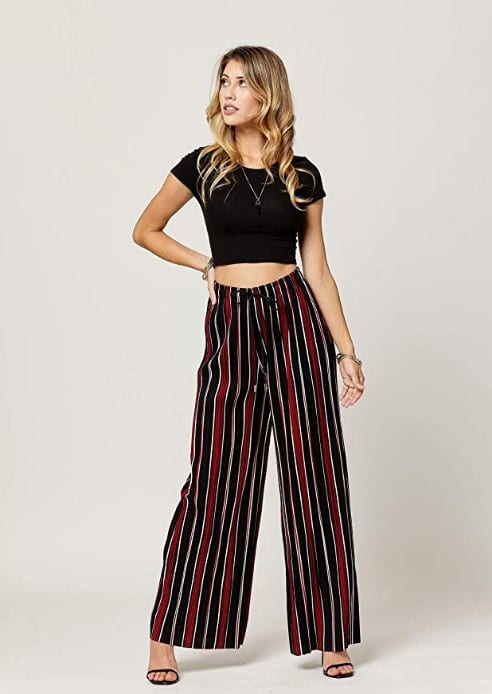 Similar Look: Conceited
Price: $18.95
SHOP NOW
Adjustable wide leg drawstring pleated pants the will make you feel like you are wearing nothing. An edgy modern chec look that will suit most occasions as you can dress them up or down depending on the situation.
Accessories to match
---
Like Women's Fashion? Here are some sweet YouTube / Instagram Accounts
---
Like our cute outfit ideas 2019 collection?
Check out are many other articles here at Ask My Girl – We cover Fashion, Health, Fitness, Lifestyle, Travel & Food. Ask My Girl is a dedicated women's online magazine and we strive to create and share content that you will enjoy.
If you would like us to cover a topic please leave a comment below.
This article: Cute Outfit Ideas 2019 – Casual Women's Outfits 2019 was created by AskMyGirl.com
Have your own blog or YouTube channel and would like to be featured? Contact us today!
If you enjoyed this "Cute Outfit Ideas 2019 Collection" we think you will also like the below posts..
Taiwan Fashion – Fashion Inspiration
Geek Store Collection – The Best Geek Gift Ideas
I'm Becoming A Genderless Monster | HOOKED ON THE LOOK