How Important Is That Dyson Vacuum Filter For Your Skin Care – Filters2Go
Filters2Go are here to share a few tips to keep that air within your home or car clean and free of allergens, that may be the cause of this latest skin outbreak.
---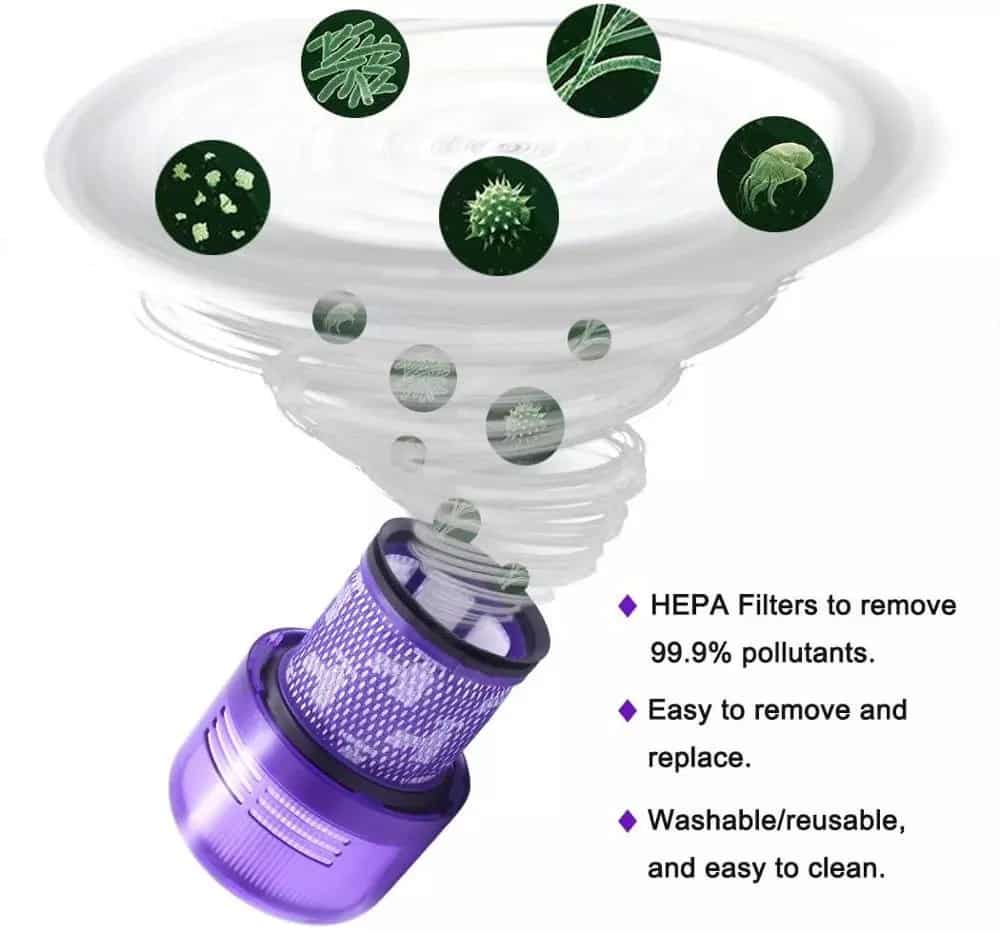 ---
Consumers rarely read their new products instruction manual, for the ones that do, they often forget due to the share number of home appliances in todays world.
Vacuums, air purifiers and car cabin air filters are there to help clean the air around you, they also do a pretty good job. Most will help filter odors, pollutants, pollen and many other nasties that can make you ill and cause allergies.
With that said, they do have their limitations.. They don't last forever!
We recommend you look at replacing your vacuums, air purifiers and car cabins air filter every 6-12 months, this will help ensure the air they expel is free from things that could cause your next skin outbreak or rash.

Just look at the below, now remember to replace the filter every 6-12 months depending on use, you may also need to clean it often for appliances like vacuums and air purifiers.
Source:https://www.indoordoctor.com/blog/the-link-between-indoor-air-quality-and-eczema/
Poorly Ventilated Dusty Homes
Dust may seem like a harmless nuisance, but it can greatly contribute to the development of eczema symptoms. Not only is dust a direct skin irritant, it contains high concentrations of toxic properties that invade the blood stream. Furthermore, a large percentage of adults and children are allergic to dust mites, and there is a strong link between allergic reactions and the development of eczema. We find that homes with spray foam are dustier because of a lack of fresh air exchanges. We measure the lack of fresh air through the carbon dioxide levels.
Toxic Mold
Like dust mites, toxic mold spores frequently cause allergic reactions. Likewise, the toxic compounds in certain types of mold leads to chronic systemic inflammation and skin irritation that worsen eczema breakouts. often lead to a lack of indoor climate control.
---
Need to replace that Dyson vacuum filter… Like last year?
Here are some quick links over at Filters2Go for a few common Dyson vacuum models.
THAT COMPLETES OUR, HOW IMPORTANT IS THAT DYSON VACUUM FILTER – SKIN CARE
Check out some of our other posts that we think you may like. Help spread the word and share our page on your social media account.