Did you know that the latest iRobot Roomba S9+ has 40x the suction power*. This outstanding suction power is also buddied up with the Roomba Self-Emptying Clean Base which can on average hold approximately 30 cleans before the Clean Base dust bag needs changing.
Speaking of changing the Clean Base dust bags, this ongoing maintenance cost can quickly add up, not to mention the robot vacuum filters which also need replacing. Thankfully American consumers can purchase affordable non OEM replacement dust bags and vacuum filters through the Filters2Go website.
You can currently purchase 16 replacement dust bags that suit all iRobot Roomba Robot Vacuum Clean Bases for just $64 delivered, that's just over $4 per dust bag, or $48 per year if cleaning once a day.
How often should you replace your Roomba Clean Base dust bags?
Although robot vacuums in the most part eliminate the need for daily vacuuming, the reality is you still need to empty their dustbins on a regular basis. If you are lucky enough to also have an automatic Clean Base, you will get around 30 cleans before you need to replace the disposable dust bag, adding another level of convenience. .
While the general rule of thumb is to switch out the dust bag every month, that's not a hard and fast rule. Let's check out some of the factors that will affect how often you change your filter.
The size of your home
The size of your house can also affect how often you need to replace your robots Clean Base dust bag. Smaller homes don't require as much vacuuming compared to larger homes, resulting in different levels of dust depending on a homes size. The average dust bag can hold approximately 30 cleans.
If your robot vacuum needs to return to base to empty its dust bin before a clean is completed, you will likely full a dust bag will before 30 full cleans. Overall with the benefit of non OEM affordable replacement dust bags through Filters2Go, you will no longer think about the ongoing replacement costs of the dust bags.
Owning Pets
Pet owners with furry friends like dogs, cats, guinea pigs, and other fuzzy furbabies know that pet dander and hair can get around the home pretty easily.
That's especially true during hot summer months when your animals are shedding their thick winter coats!
Since pet dander and fur will also pile up on the floor of your your home, it's a good idea to keep an eye on your dust bag levels. Every 10 days, consider checking your Roomba Clean Base dust bag to ensure your robot vacuum is working at it's full potential.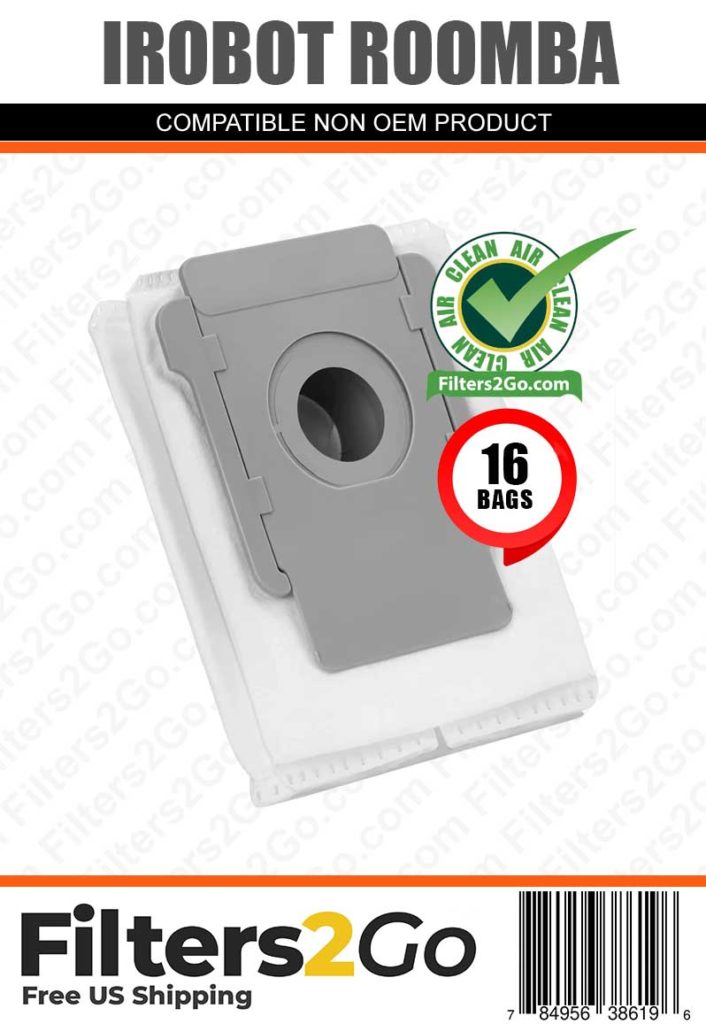 The amount of use your robot vacuum gets
As you can probably guess, robot vacuums that get more use than others will need to have their clean base dust bags changed more often.
For example, let's say you have a family of 5 and own 4 dogs and 2 cats, you will likely need to replace your dust bin bag more often than a professional couple who live in a small city apartment.
Keep your iRobot Roomba Automatic Clean Base in good working order
Now that you know the answer to the question "How often should you replace your Roomba Automatic Clean Base dust bags?" you'll have a better idea of what's required to keep your robot vacuum system in good working order.
Speaking of keeping things in good working order, Filters2Go.com can help you do just that!. Order dust bags, vacuum filters, furnace and HVAC filters for your home today all with free US shipping.
How to replace the iRobot Clean Base dust bag instruction video.
Find more articles here at Ask My Girl like the below examples